If you or someone in your family has either been injured or even killed in a fatal accident, you have the right to expect proper compensation.
At Mackesy Smye, we specialize in comprehensive, personalized service that provides the results you need. From the moment you contact our personal injury law firm, we begin working to ensure that your case receives the attention it deserves.
The initial contact will be an interview with a lawyer who is knowledgeable about the type of claim that you have. This initial meeting can be arranged by calling our office, sending an e-mail to the firm or one of the individual lawyers, or through our secure contact form. No fees are charged for the time spent whether you retain us or not. During this meeting, which is entirely confidential, the lawyer will obtain from you the important information relating to your case. He or she will answer any questions you have. A determination may be made of the party or parties responsible for the compensation for which you are entitled. This may be your own insurance company, another insurance company, a business or professional corporation, or a Municipal, Provincial or Federal Government
Your options will be explained to you. If you choose to retain us, we will open a file and begin collecting the necessary documents. These may include medical records and reports, employment records, police records, weather records and many other types of documents. In addition, it may be necessary to obtain expert reports from one or more of the hundreds of expert witnesses with whom we have worked in the thousands of cases that we have dealt with in the past. We may be able to assist you by advising you how to obtain funding for the medical treatment you need. At the appropriate time, we will commence a court action against the responsible party or parties. When we have the necessary material, at the appropriate time, we will initiate settlement negotiations.
Get Hamilton's Top Personal Injury Law Firm Working For You - Call Or Complete Our Secure Contact Form To Book A Free Consultation Today.
Mackesy Smye understands the sensitive nature of the information provided by our clients. In recognition of this fact, we have implemented SSL technology to our secure contact form. Your data will be carefully encrypted before it is transmitted over the internet.
I have read, understand and agree with the following:*
The materials provided on this site are for information purposes only. These materials constitute general information relating to areas of law familiar to our firm lawyers. They do NOT constitute legal advice or other professional advice and you may not rely on the contents of this website as such.
The contents of the website do not necessarily represent the opinions of Mackesy Smye LLP or its clients. If you require legal advice, you should retain competent legal counsel to advise you. Please be advised that the act of submitting an email through this website does not create a solicitor-client relationship between you and our firm nor does it constitute a retainer between us. If you would like to retain Mackesy Smye LLP, please contact one of our lawyers, who will be pleased to discuss whether our firm can assist you. A solicitor-client relationship will arise between you and our firm only if we specifically agree to act for you. Until we specifically agree to act for you on a matter, you should not provide us with any confidential information or material.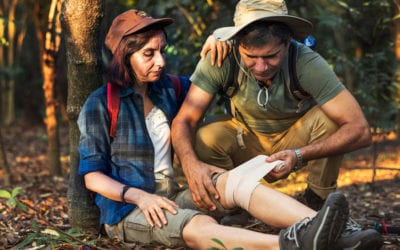 Personal Injuries in Provincial Parks – do you know what to do if you get hurt at a provincially run campground this summer? And what about deadlines? Learn who's accountable and how quickly you need to consult with a lawyer.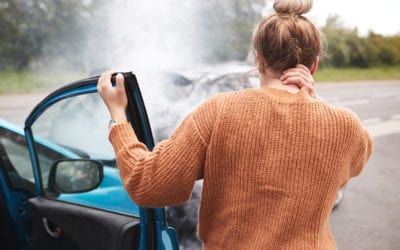 Whiplash is perhaps the most common injury associated with auto collisions. But many insurance companies are suspicious of whiplash claims and will do anything to deny payment. Read the full article to learn more.
Don't Self-Sabotage on Social Media – the defence is looking to discredit you, and you might be giving them everything they need. Use social media responsibly during your trial so that your posts can't be used against you – read the full article to learn more.