David F.
Smye

Q.C., L.L.D.
David Smye is Firm Counsel at Mackesy Smye LLP. Mr. Smye is recognized as one of the top personal injury lawyers in Canada. Early in his career, Mr. Smye honed his skills as a litigator through the criminal courts, later expanding his practice into personal injury, where he has focused his attention over the past 35 years. Mr. Smye has conducted dozens of trials before both judges and juries in virtually every conceivable manner of personal injury including car and motorcycle accidents, falls on property, product liability, long term disability and medical negligence. Mr. Smye has also argued numerous personal injury cases before the Ontario Court of Appeal.
Title:
Firm Counsel
Practice Area(s):
Personal Injury

Law School:
Queens University

Bar Admission:
Ontario 1972
t 
(905) 525 – 2341
f 
(905) 525 – 6300
e  smye@mackesysmye.com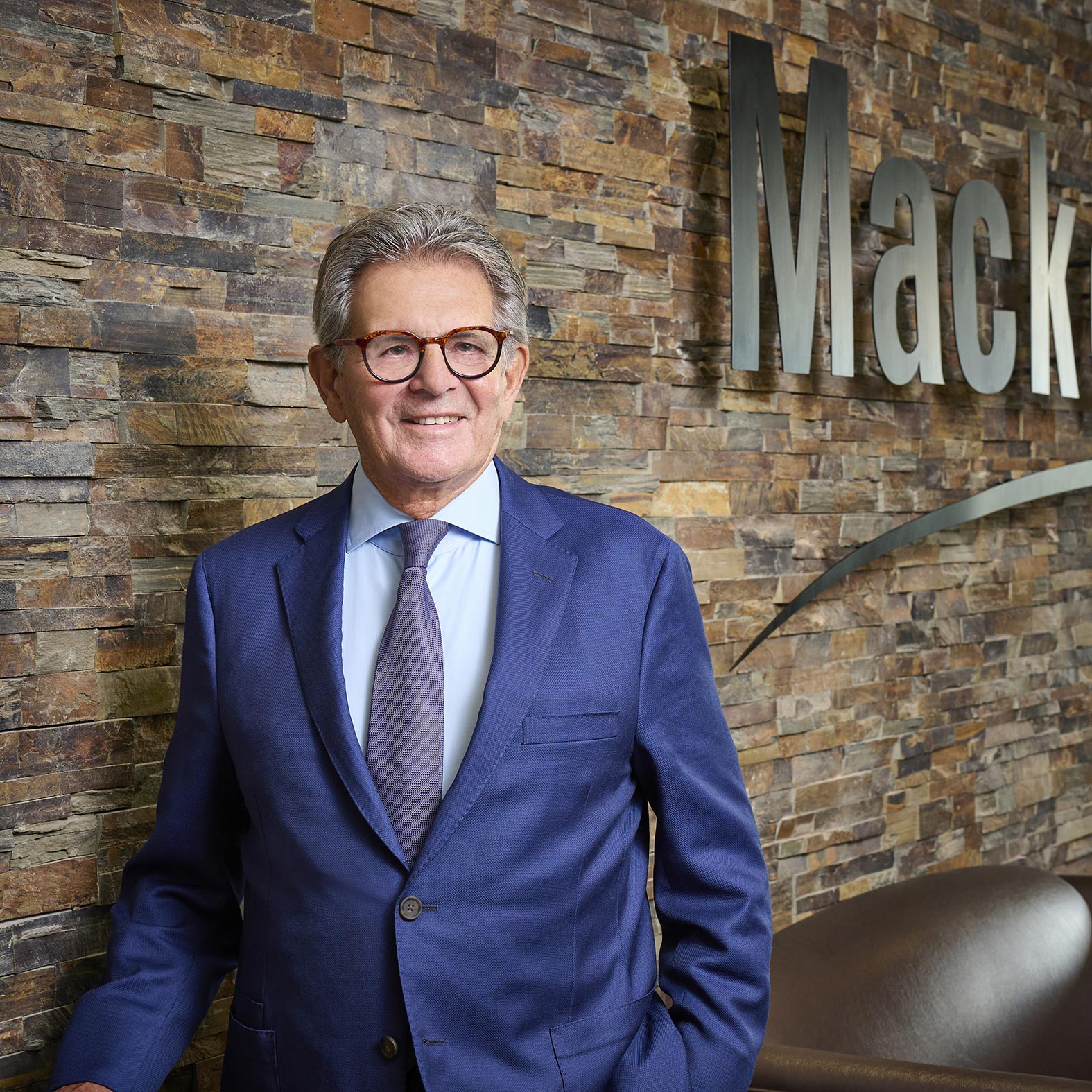 In addition to his trial work, Mr. Smye has settled thousands of injury cases either through a formal mediation process or by direct dealings with an insurance representative, only resolving the cases on fair and just terms for his clients.
Mr. Smye is recognized as a Fellow of the American College of Trial Lawyers. He is a past Trustee of The Advocates' Society and the Hamilton Law Association. He is a Past President of the Hamilton Criminal Lawyers Association. Mr. Smye is recognized as a Certified Specialist in Civil Litigation by The Law Society of Upper Canada. He is currently a member of the Hamilton Law Association, The Ontario Trial Lawyers' Association and The Advocates' Society.
Mr. Smye grew up in Hamilton. In addition to his law practice, Mr. Smye is keenly interested in and supports a number of community charitable causes. Mr. Smye obtained his LL.B from Queen's University in 1970. He was called to the Bar of Ontario in 1972 and was appointed Queen's Counsel in 1985.
Mackesy Smye understands the sensitive nature of the information provided by our clients.
In recognition of this fact, we have implemented SSL technology to our secure contact form.
Your data will be carefully encrypted before it is transmitted over the internet.
Contact Our Legal Team Today
Get Hamilton's Full Service Law Firm Working For You.
Complete Our Secure Contact Form To Book A Free Consultation
I have read, understand and agree with the following:*
The materials provided on this site are for information purposes only. These materials constitute general information relating to areas of law familiar to our firm lawyers. They do NOT constitute legal advice or other professional advice and you may not rely on the contents of this website as such.
The contents of the website do not necessarily represent the opinions of Mackesy Smye LLP or its clients. If you require legal advice, you should retain competent legal counsel to advise you. Please be advised that the act of submitting an email through this website does not create a solicitor-client relationship between you and our firm nor does it constitute a retainer between us. If you would like to retain Mackesy Smye LLP, please contact one of our lawyers, who will be pleased to discuss whether our firm can assist you. A solicitor-client relationship will arise between you and our firm only if we specifically agree to act for you. Until we specifically agree to act for you on a matter, you should not provide us with any confidential information or material.